KIWI Meaningful Steps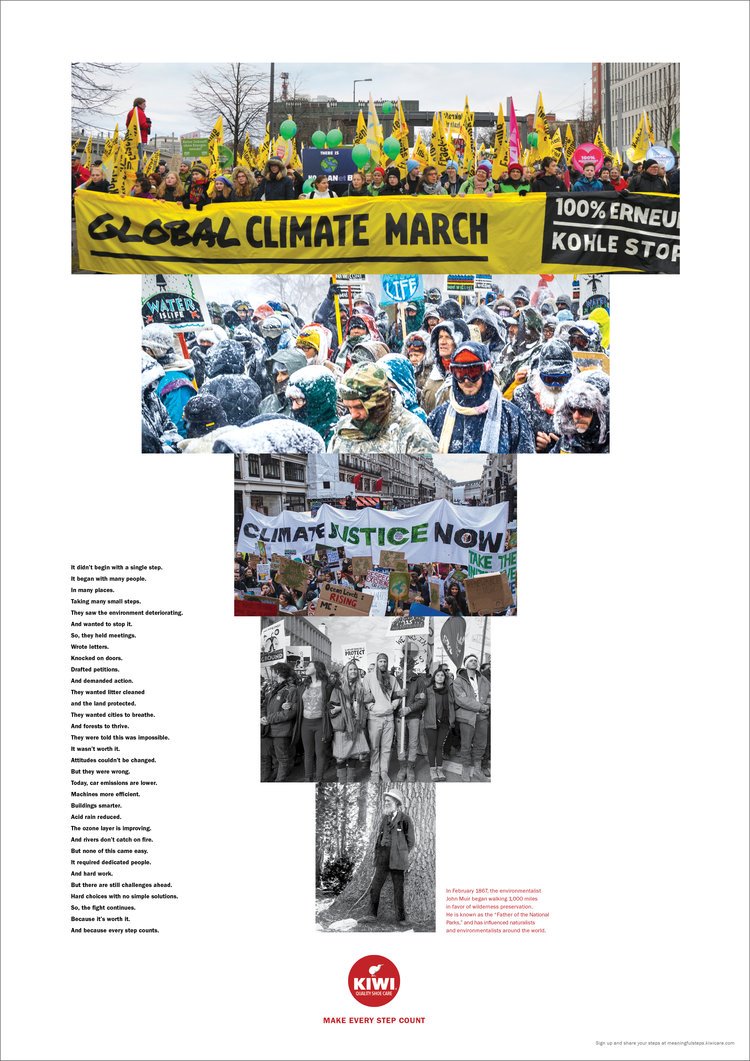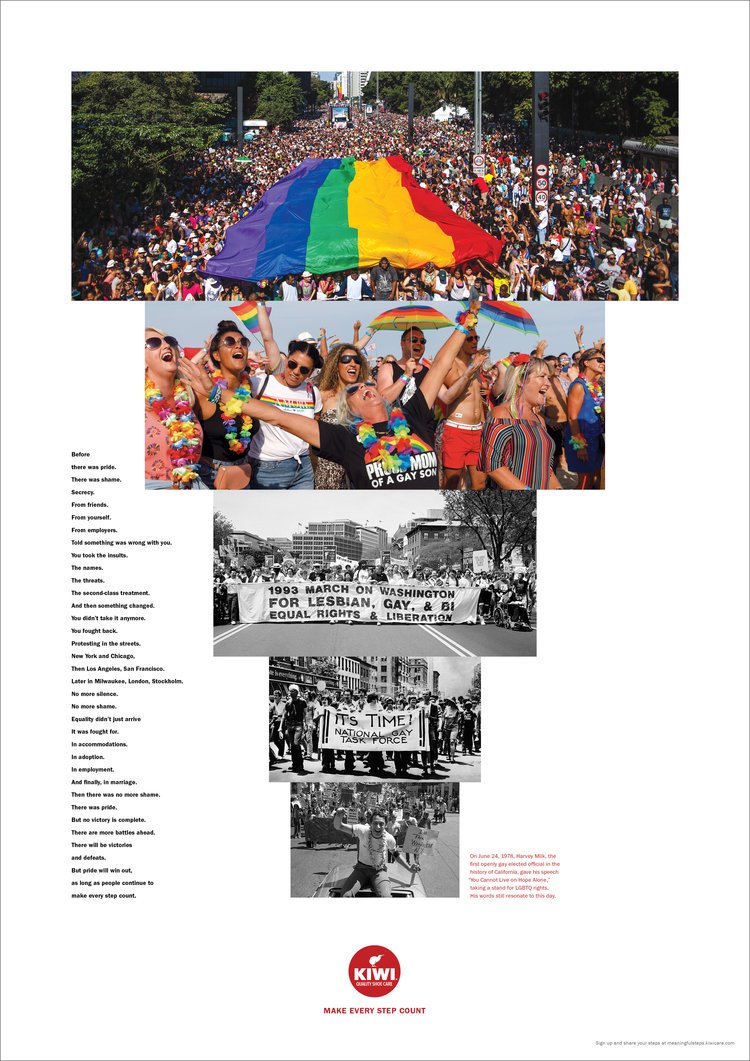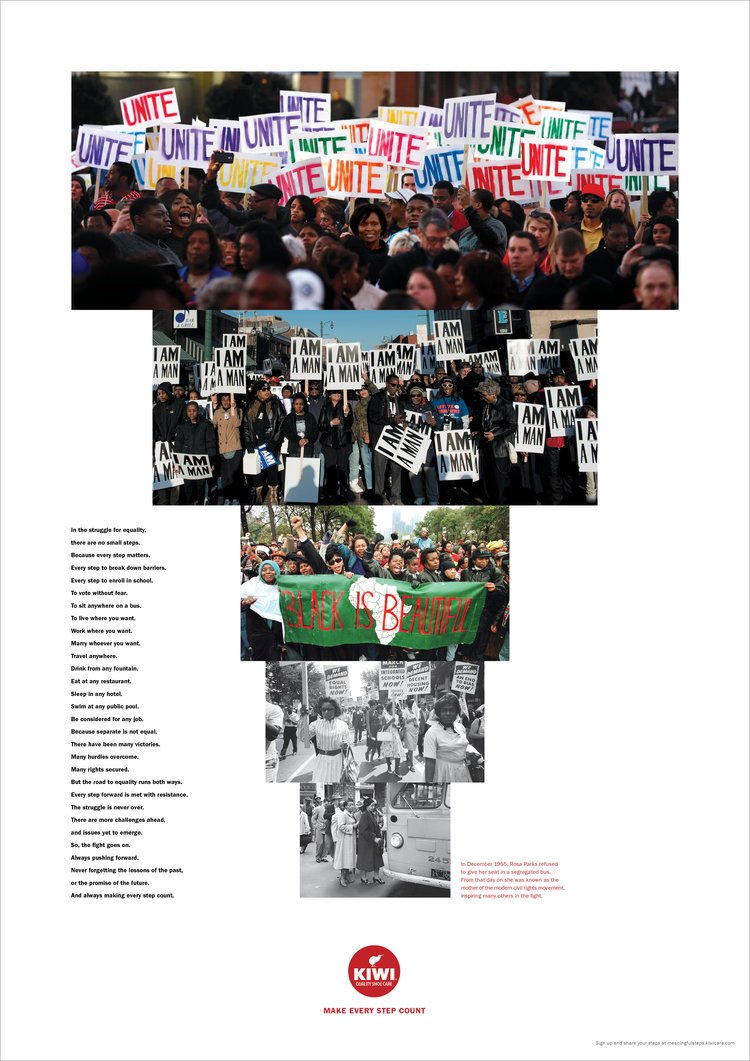 Kiwi Meaningful Steps
KIWI believes every day should be an opportunity to stand up and walk with pride, that's why we wanted to give them a chance to show their support for the causes they believe on every day of the year.
Every day, millions of people track their steps – at the gym, on their commute, on vacation etc. We're going to give people a way to give their steps meaning by making them an extension of a march for a cause they believe in. We worked together with Acupedo, one of most popular tracking apps to allow people to turn their daily steps into Meaningful Steps.
Within the app people will be able to select the cause they want to march for – everything from gender equality, LGBTQ rights, racial equality and even for the environment, etc, dedicating their steps to help raise awareness for this causes. Users were able to share the number of steps walked and their progress in supporting their cause on social media, inspiring others start their own march for a good cause.
---
Role Executive Producer

For SCJ | KIWI

Date April 2019

Type Print, OOH
Up Next:
Blue Cross Blue Shield - Fearless Nation / Branded Content with Lance Briggs